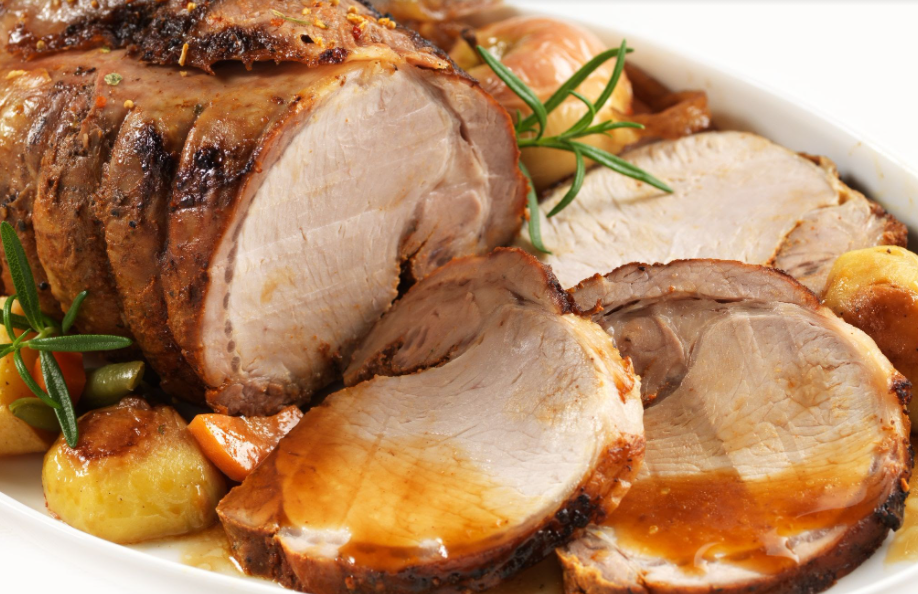 Oktoberfest is Germany's largest festival, with the celebration lasting from 16 to 18 days and attracting over 6 million people from around the world. With music, parades and endless games and other activities, the event has no shortage of fun entertainment to offer.
While you may not be able to fit the iconic bierkeller tables and benches in your own kitchen, there's still a way to bring Oktoberfest into your home: some delicious food!
Learn all about the foods that make Oktoberfest such an unforgettable event year after year.
Schweinebraten: Roasted pork with a twist
This classic Bavarian dish is served year-round for Sunday dinner, but it's also well-known as a staple of Oktoberfest. Schweinebraten is especially popular as it truly can be made with a variety of pork cuts, including shoulder and loin. If you're looking to season the dish yourself, go for the Touch of Sea Salt Dry Rub Seasoned Pork Loin Filet and add onions, paprika and caraway seeds to your heart's content.
Another simple meal idea is using a Garlic Mustard loin, which offers some seriously bold flavor that will pair deliciously with our next dish — keep reading though, no spoilers!
This style of pork roast is traditionally served with a mild sauce, red cabbage and potato dumplings in the South of Germany, or peas and boiled potatoes in the Northeast. However, if you're really going for that Oktoberfest atmosphere, we recommend serving it as is with a delicious (and salty) pretzel.
Würstchen: A sausage by any other name is just as delicious
If this one doesn't ring a bell, don't worry. You likely know it by one of its many other names: frankfurter, Vienna sausage or just your classic hot dog. Yes, this go-to cookout food is also a staple of Oktoberfest! Hailing from the greater Frankfurt region, the classic German dish has traveled far and wide, becoming embedded in cultures around the world.
While the traditional frankfurter is made entirely of pork, you can really go with any meat-based hotdog you like to make the dish your own. And, since they're already pre-cooked and lightly smoked, all that's left for you is to warm it up to your preference on the grill, stovetop or in the microwave!
Put that final Oktoberfest touch on this dish by cooking your Würstchen with some bacon and apple sauerkraut for extra flavor. Serve with plenty of mustard and horseradish on a bun for a truly authentic experience.
Have fun in the kitchen year-round
Oktoberfest traditionally runs from the middle of September to the first Sunday of October, giving you plenty of time to try all the dishes and sides that make the event one-of-kind. However, that doesn't mean you have to limit your culinary exploration to just a few weeks in the Fall.
As you take the time to experiment with new foods and flavors, just remember: The adventure starts at home!